Women's and Children's Services
Women's Services
Total women's healthcare concept catering to the special needs of women and families. Women's services include gynecological care, labor and delivery by traditional or birthing room methods, cosmetic surgery, breast lactation instruction and prenatal classes. Please call 580-531-4726 for more information.
Children's Services
We are striving to take the fear out of hospital stays for children by providing a non-threatening environment. Our pediatrics unit offers weekly tours of the unit. For more information or to schedule a tour, please call 580-531-4729.
                         
Schedule of Prenatal Classes available at SWMC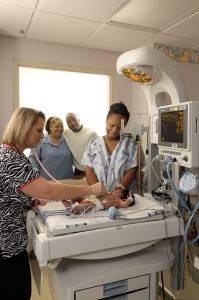 We have classes for Moms to be starting in September. All Classes start at 7pm and end at 9pm.
Cost for all three classes is $45. Call 580-531-4729 to sign up.
The dates are:
September 2nd: Child Birthing
September 4th: Child Care
September 9th: Breast Feeding
November 4th: Child Birthing
November 6th: Child Care
November 11th: Breast Feeding